We Love Them Too!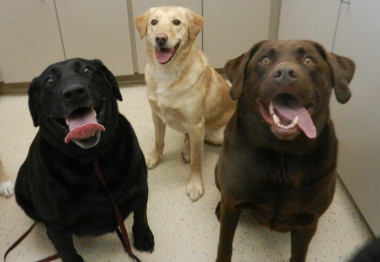 At South Des Moines Veterinary Center, we strive to provide the best veterinary care for your pets and exceptional service to you. We look forward to serving you and your pets, because we love them too!
Each of our team member plays a vital role. One of the biggest attributes to our health care team is our dedication to continuing education. We take classes online and attend veterinary meetings and conferences several times a year. We strive for cooperative teamwork and continue to learn together. We attend team meetings twice monthly to keep our veterinary care top-notch. We all support and believe in our mission: to care, to heal, to educate, and to prevent disease.
Please stop by for a tour of our facility. We are proud of our veterinary center, and love showing it off. You can also take a virtual tour.
We welcome new clients; please contact us to schedule an appointment.