Compassionate Pet End-of-Life Care & Support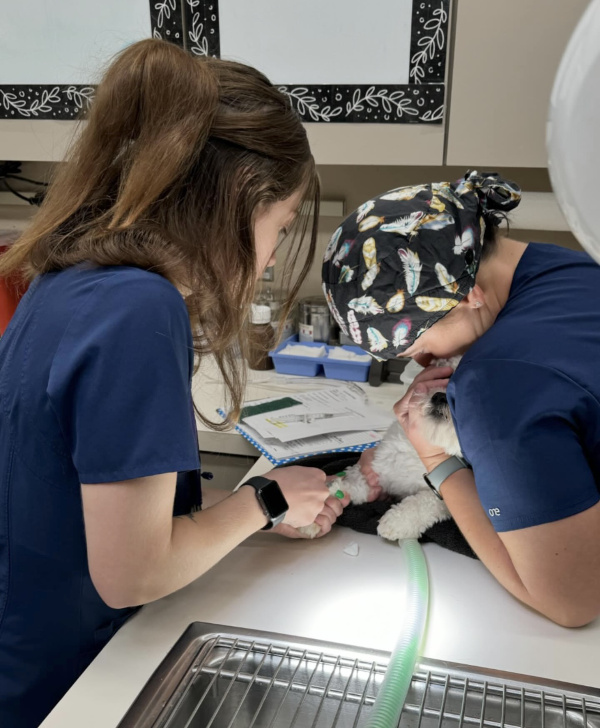 The team of South Des Moines Veterinary Center is here to help you through this difficult time, by providing you with the information you need to make a well-informed decision that is best for your faithful friend.
Our compassionate veterinary team is available to discuss all of the medical options available and support you when considering end-of-life or euthanasia decisions. We understand the unique bond between you and your pet, as well as the struggle that accompanies end-of-life decisions. We have tools and discussion aids available to assist you during this time.
Your pet's quality of life is the most important component to consider when making an end of life decision. We are here to discuss and assess quality of life issues with you, such as:
Pain
Loss of appetite
Hydration
Hygiene
Behavior changes
Loss of mobility
More bad days than good days
Euthanasia Services
We provide euthanasia services at our veterinary center. We work to accommodate your needs and provide a private supportive environment with a veterinarian and a team member with you at all times (if desired) once you've arrived at the veterinary center. As part of our end-of-life services, we want to walk alongside you and help guide you in the decision making of various aspects of end-of-life choices. We understand the difficulties that this time brings, and our responsibility to you is to share our honesty, experience, and veterinary knowledge. We know that you know your pet better than anyone, and we respect that as well.
Cremation Services
We provide cremation services for your companion. We offer communal cremations, or you can select to have your pet's ashes returned to you. Please ask us if you have specific questions regarding cremation or burial for your pet. Loving Rest Pet Cemetery and Crematory is responsible for all of our cremations and has burial options at their pet cemetery as well.