Pet Wellness: Preventive & Protective Care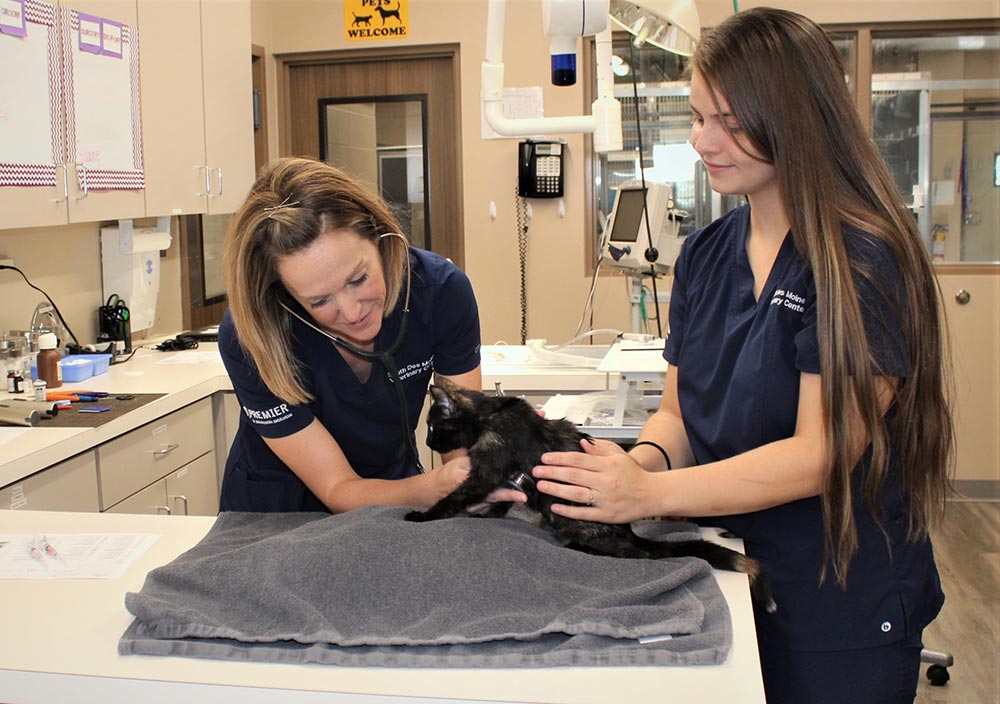 South Des Moines Veterinary Center offers complete wellness and preventive care designed for each pet's specific needs. Our knowledgeable and caring veterinarians will create a customized pet wellness plan that considers all aspects of your pet's health. The wellness plan includes the following:
A thorough physical exam
Age and lifestyle appropriate vaccinations
Fecal and heartworm tests for dogs
Additionally, we will take time to discuss questions you may have about your pet's health. Based on your pet's exam, we will make recommendations to keep your pet healthy in areas such as:
Complete blood panel and urinalysis
Microchips
Pet Vaccinations
Pet vaccines are a safe and effective way to protect your pets and keep them healthy. We will develop a customized vaccination schedule that considers your pet's lifestyle, overall health, risk for exposure to infectious disease, and other factors. In order to provide for the health and safety of all of the pets at the veterinary center, our boarding, grooming, and doggy day care programs require a current exam and the following vaccinations:
Dogs — rabies, DHPP, tracheobronchitis, influenza
Cats — rabies, FVRCP
Pet Microchip
We administer microchips at our veterinary center. A pet microchip is a permanent form of pet ID tag. This simple procedure implants a small microchip, about the size of a grain of rice, under your pet's skin. The microchip can be scanned by veterinarians and animal control officers and can ensure that your pet is quickly identified and returned to you.
We welcome new clients. Please contact us to schedule an appointment or visit our veterinary center. We look forward to meeting you and your pet.